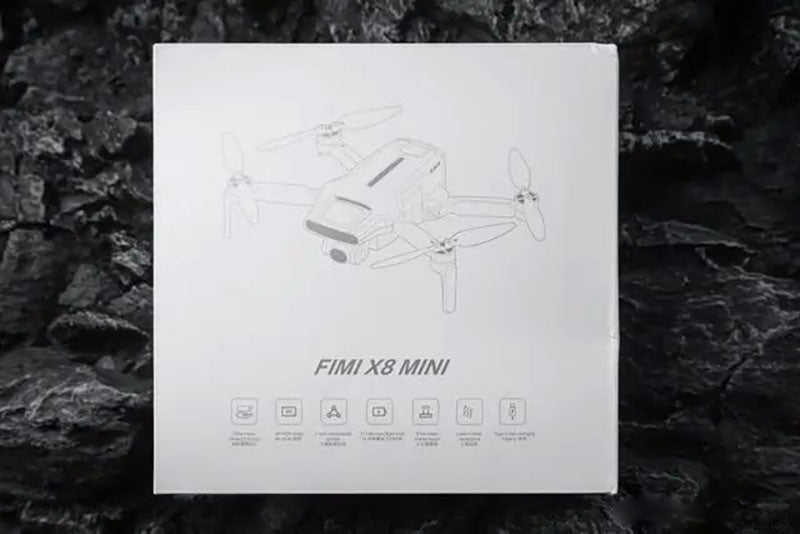 As a professional photographer who loves to travel and take pictures, it has always been my wish to have an aerial photography drone, so that I can record the scenery during travel and leave every beautiful moment. I have also seen a lot of drones on the Internet, with various prices and configurations. After looking at them for a long time, as a professional photographer, of course I have to choose one that is cost-effective and the price is relatively moderate. Finally, I bought one. 
FIMI X8 Mini
aerial photography drone, its body is very light, only 250 grams, the flight distance can reach 8 kilometers, the flight time can reach 30 minutes, and the operation is relatively simple and convenient, you can use the remote control to operate, or you can As a novice in the drone industry, I am very satisfied with it.
APPEARANCE: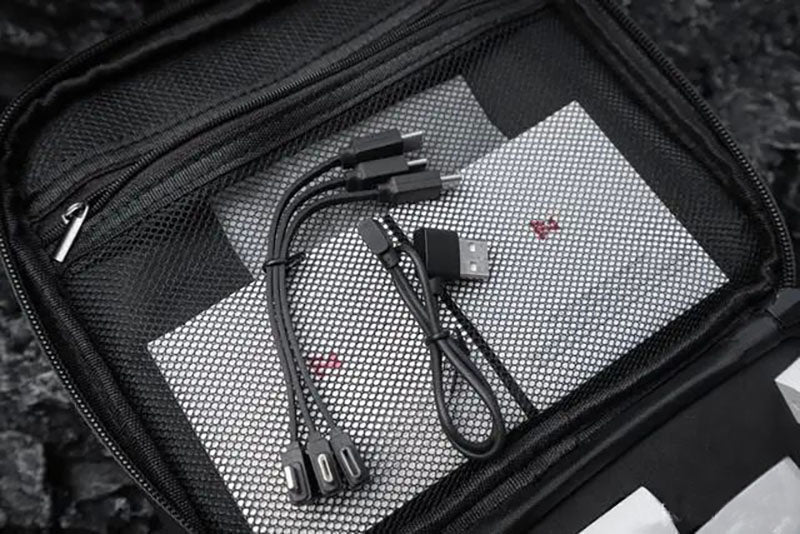 Open the box, which contains a lot of accessories, including aircraft, remote control, battery, charging cable, card reader, data cable, 4 blades, 64G memory card, storage bag, apron, when I took out the aircraft , It's a bit of a surprise, it's so light and mini.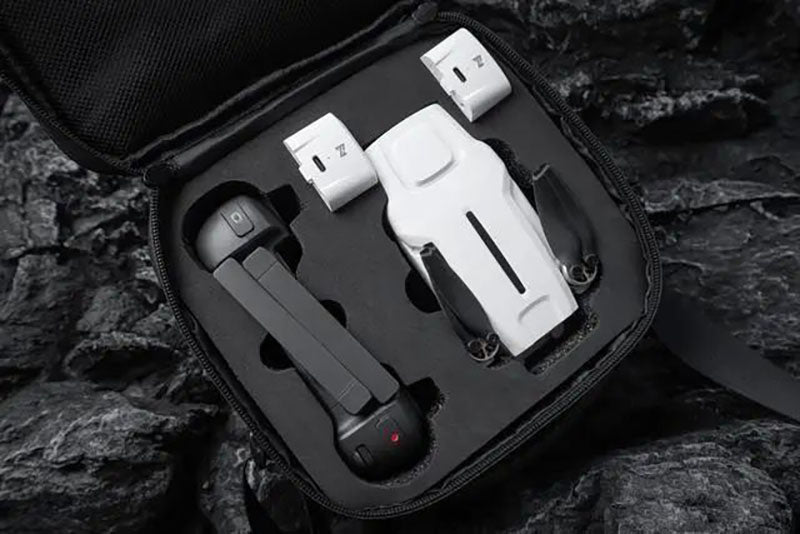 The outer shell of the aircraft is made of engineering plastic material, which is very hard and textured. The fuselage is white. The 
FIMI X8 Mini
aerial photography small aircraft has a folding fuselage, and it is not very big. It is about the same size as a mobile phone, and it is light and easy to carry.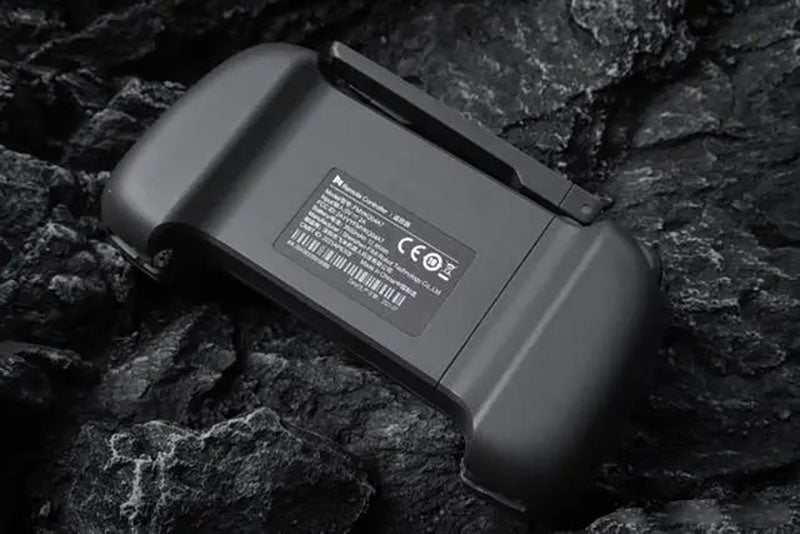 The remote control is gray and only the size of a palm, but it is very handy and can be taken with you. The remote control adopts a newly upgraded image transmission receiver, and the image transmission is smoother. The equipped storage bag is also good. It is not heavy to store the aircraft, remote control, etc. in it, and it is very convenient to carry when going out.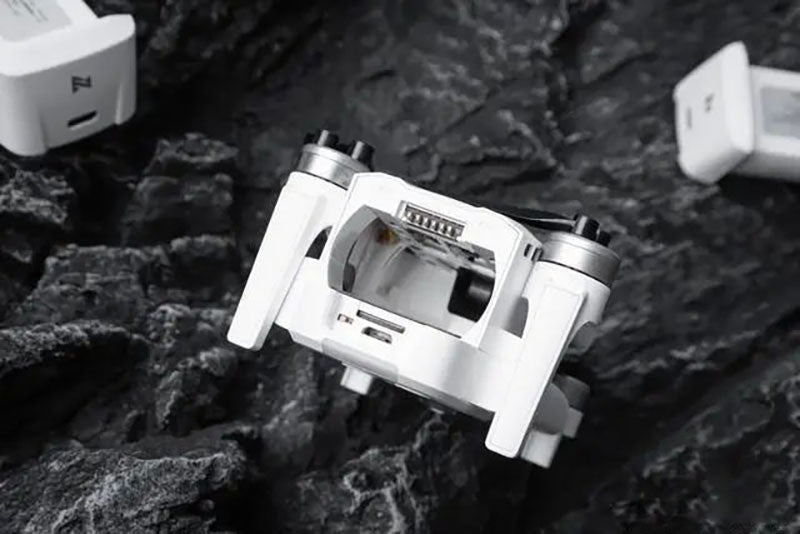 The 
FIMI X8 Mini
 has two types of batteries to choose from, namely the standard version battery and the performance version battery. The weight of the whole machine equipped with the standard version battery is about 258g; the weight of the whole machine equipped with the high performance version battery is about 245g.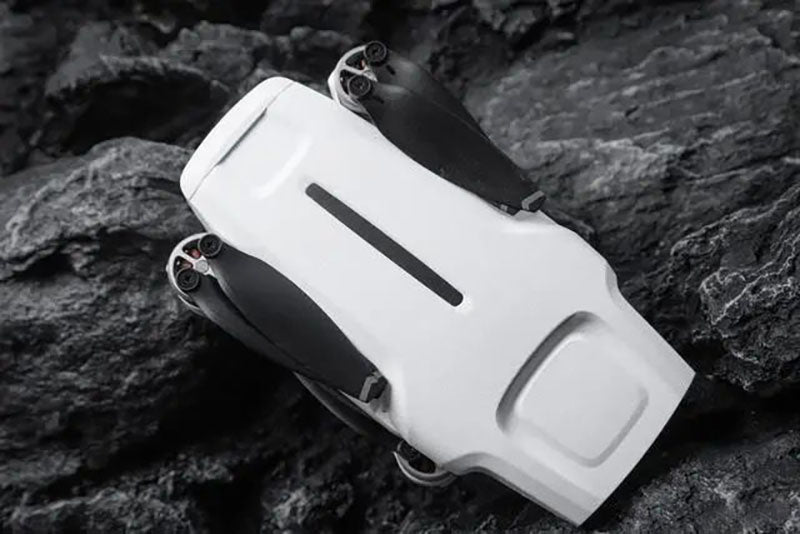 I bought the performance version of the battery, and I chose the performance play version. There are two performance version batteries. The battery is equipped with a type-c charging port, supports up to 9V/3A fast charging, and the battery is charged independently. It is very convenient to go out. The shooting power must be sufficient, so that you can keep shooting without missing every scene.
USE EXPERIENCE: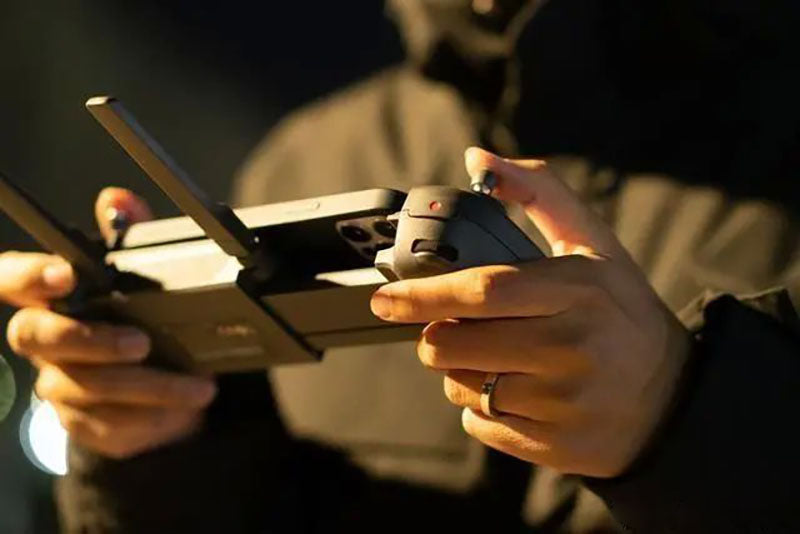 The first time you use a drone, you must be familiar with the operation, and then start flying. After installing the blades, you read the operating instructions for a while, everything is ready, and you start the first flight of the drone. When operating it to fly, it feels very amazing and exciting, very good, and it is very sensitive to operate, because FIMI X8 MINI is equipped with a three-axis precision mechanical stabilized gimbal, equipped with FIMI's new generation of professional control algorithms, control The precision reaches 0.005°, the performance is very good, and the shooting is also very stable.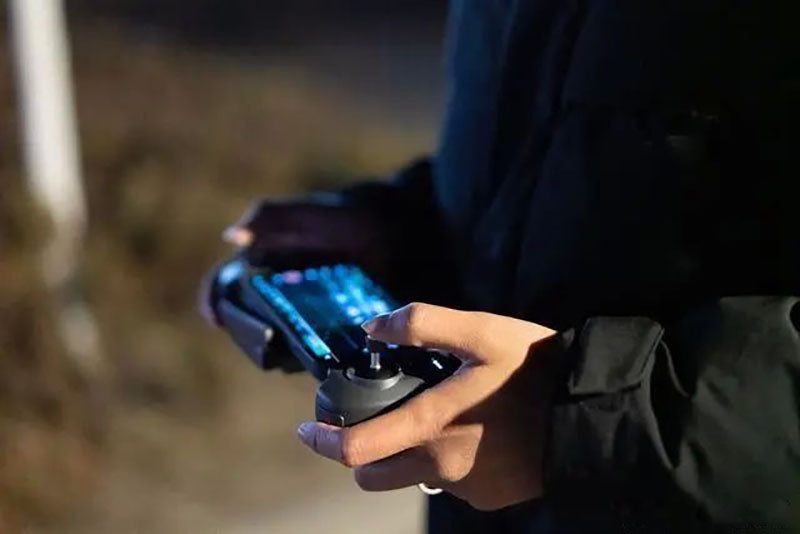 Let it fly, practice the control, and watch its flight time. After about 30 minutes of persistence, I received a low-battery return reminder, and then I started to control the landing. With the blessing of professional visual imaging system, FIMI X8 MINI can be intelligent Identify the apron for precise landing. The drone returned to the ground, and then ended the first flight, and the battery life is still very good. The most important thing is the low battery return reminder, which is very good and very guaranteed. Of course, it not only has the guarantee of low battery reminder return, FIMI X8 Mini is also equipped with RTH automatic return, GPS real-time monitoring, automatic hovering in no-fly zone, Multiple guarantees such as low battery return reminder, strong wind reminder, overload reminder, etc., multiple safety protection functions, let you have a safe aerial photography road.

The flight distance of FIMI X8 Mini is still very far, 8km flight distance, the newly upgraded TDMA image transmission system, more stable reception, optimized sensitivity, the scenery 8 kilometers away is in hand, the farther you fly, the further you can see. The wind resistance of FIMI X8 Mini is also very strong. It uses a motor with a very small magnetic gap and a high-efficiency silent propeller, which brings a greater thrust-to-weight ratio and faster response speed, creating a maximum wind resistance of level 5, whether it is a mountain or a By the sea, come with the wind, fly wonderfully!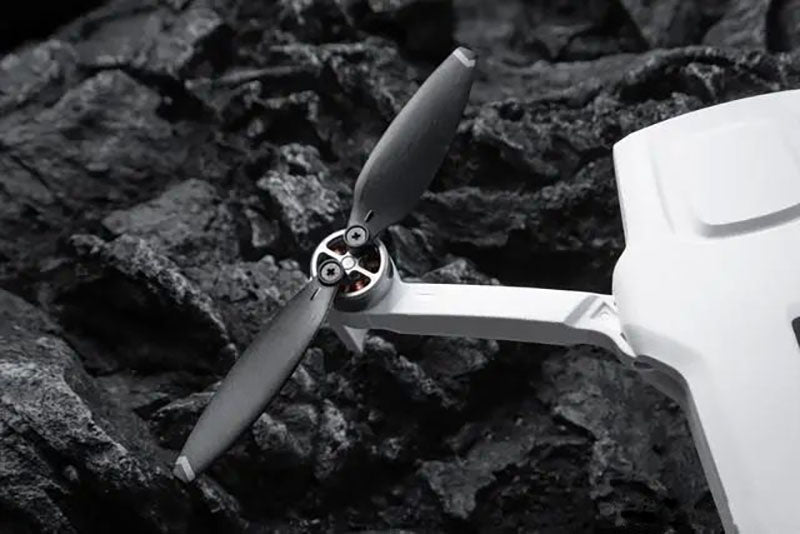 For aerial drones, battery life, flight distance and sensitivity are more important, but there is one more important thing, that is, the quality of video shooting. FIMI X8 Mini is very good at these things. FIMI X8 Mini is equipped with 4K HDR video, 4K/30fps high dynamic range video, the picture is clearer, and the real scene seems to be right in front of your eyes. Supports HEVC encoding format, DNG format, F-log mode, and more post-editing operations. These modes are very convenient for post-production.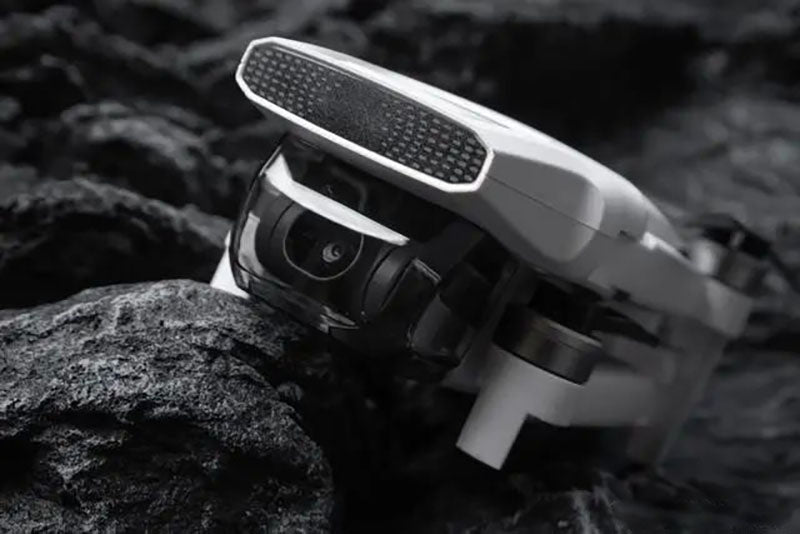 FIMI X8 Mini's battery life and shooting configuration are quite good, of course it is good, not only these, but also other more convenient places. In addition to using the remote control for long-distance flight, FIMI X8 Mini can also switch to the mobile phone direct connection mode, connect the drone through the mobile phone Wi-Fi, and use the 5.8GHz high-frequency signal band with large bandwidth, low delay, and strong anti-interference ability With 100-meter real-time high-definition image transmission, you can quickly record the beauty of the moment just by operating on your mobile phone. This function is also very easy to use, I like it very much.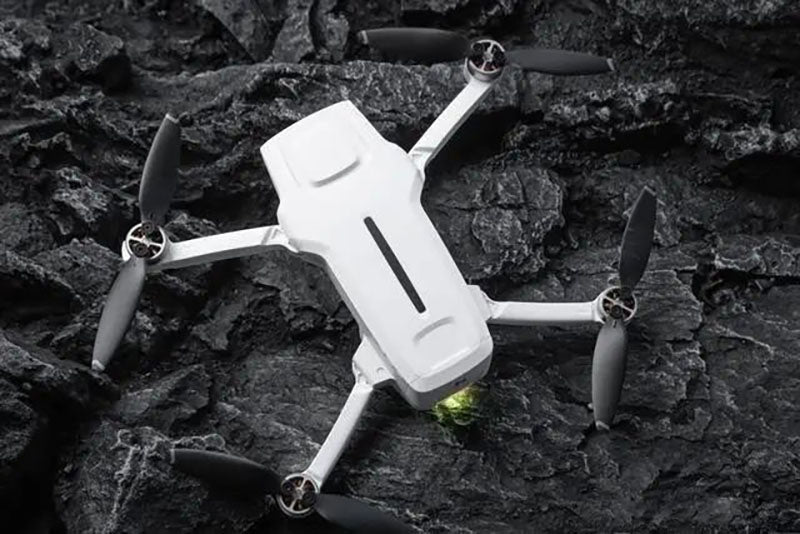 FIMI X8 Mini is also equipped with FIMI Navi Mini APP. This APP adopts a minimalist UI design, and the functional layout is clear at a glance. It is fun and easy to use, making aerial photography flight easy. You can also use the app's one-click filming function to generate interesting short videos by applying rich templates.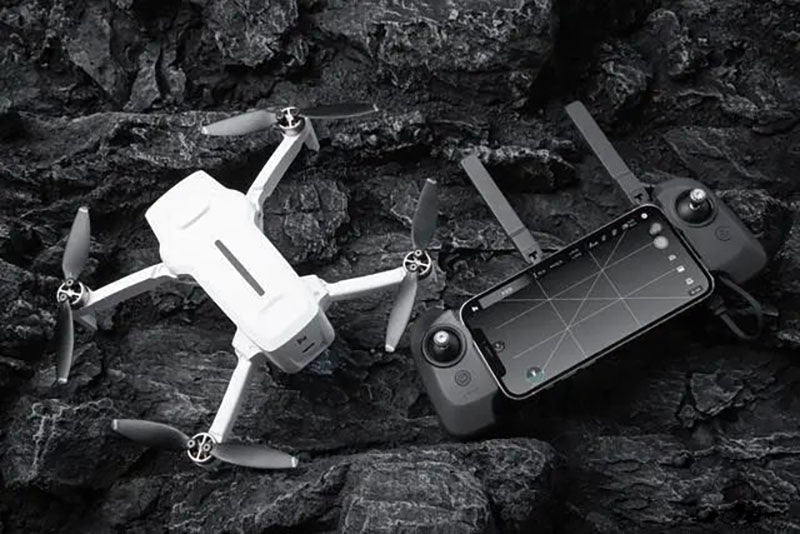 FIMI X8 Mini can also be used intelligently in a variety of scenarios, with a variety of functions. It can be intelligently followed, supported by the AI intelligent recognition system, precisely locks and follows the target, and easily follows the shot; it can make a short video with one button, without redundant operations, just a little easier on the APP, and the aircraft can automatically move the mirror to shoot various effects; Plan shooting, plan the flight route in advance in the App, the drone can automatically fly along the route, and the flight records can be played back in the APP; time-lapse photography is possible, FIMI X8 MINI professional imaging and flight control system help you create stable and magnificent time-lapse Photographic works; night scene mode is available, HiSilicon professional Al algorithm supports lower noise and clearer imaging in dark nights. Keep the details that cannot be captured by the naked eye one by one; it can live broadcast in real time, and synchronize with friends in the wonderful aerial photography in the blue sky; it can also take panoramic shooting, one-key automatic multi-angle shooting of the gimbal, and the APP intelligently synthesizes a large panoramic view; there is also a SAR mode, 3 times Digital zoom camera, 8km long-distance image transmission, GPS precise positioning, let FIMI X8 Mini participate in search and rescue missions and help you.

I am familiar with the use, and I have taken the FIMI X8 Mini drone to shoot many times. The experience is very good. It turns out that the aerial photography can be so light and sexy. Through daily use, I gradually fell in love with the FIMI X8 Mini, but the process of use You must pay attention to it, if there is a no-fly area, you must strictly abide by the rules. Of course, its automatic hovering in the no-fly area will also escort you.
SAMPLE FILM: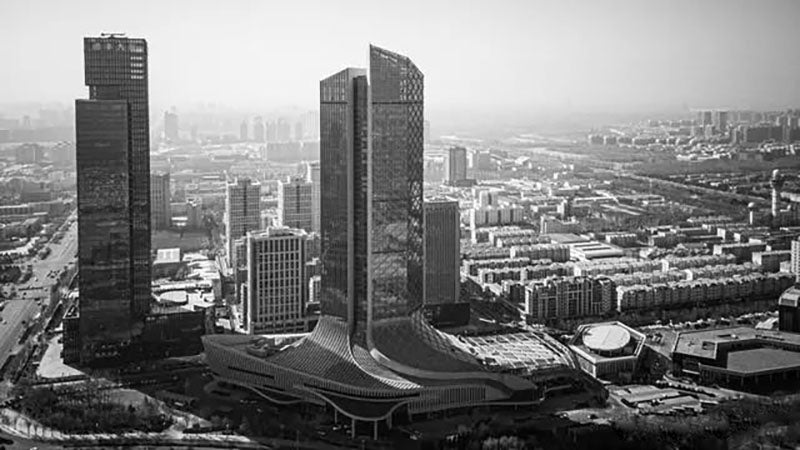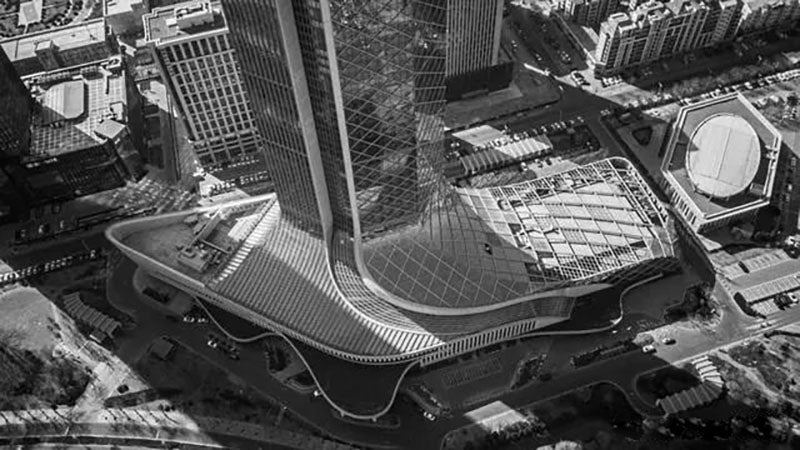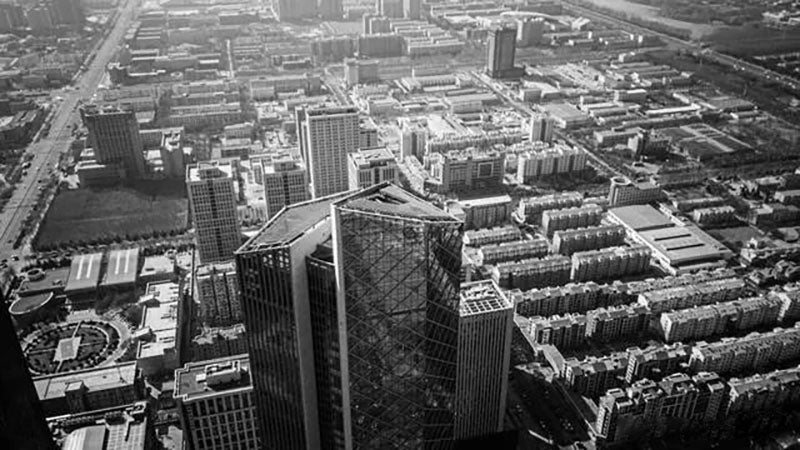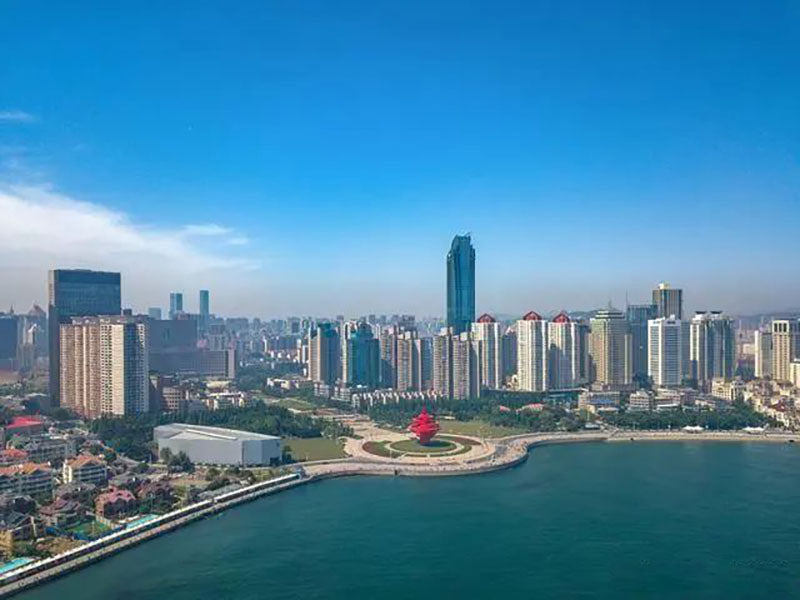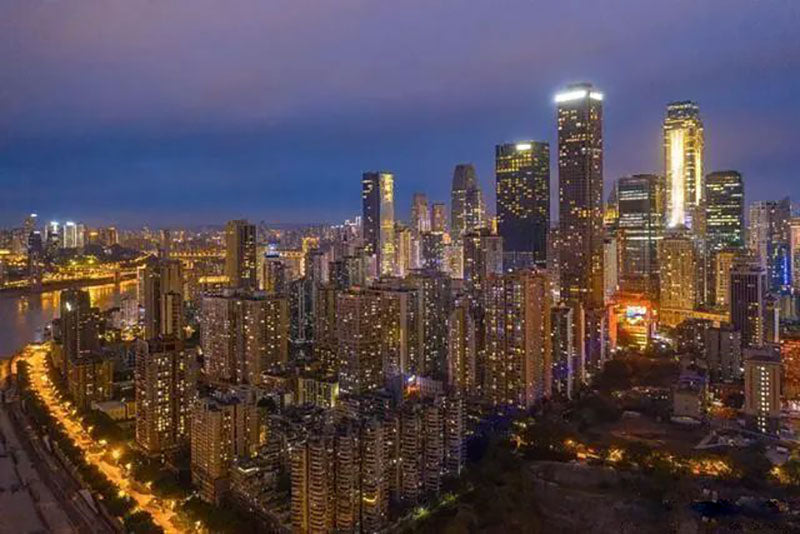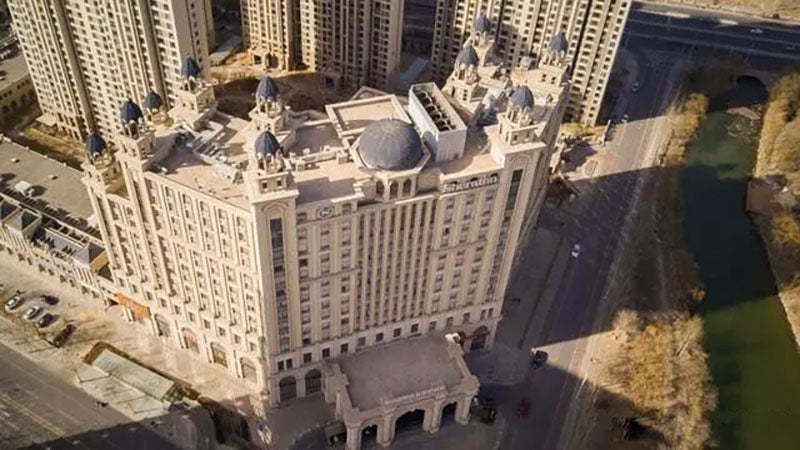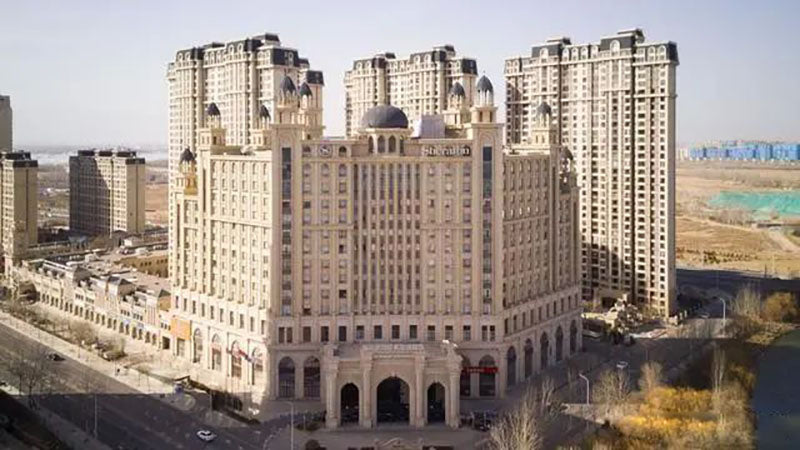 SUMMARIZE:
FIMI X8 MINI is a small, lightweight and multi-functional quadrotor aircraft that integrates advanced technologies such as aerodynamics, intelligent control, wireless communication, and foldability. It can realize analog image transmission, long-distance remote control, intelligent follow-up, intelligent flight and other functions. The miniaturized three-axis mechanical integrated gimbal camera equipped on the aircraft can stably shoot 4K 30fps high-definition video, and preview the image in real time through the mobile APP. The flying shooting experience is very good, and the cost performance is also very high. It can be used as the first performance aerial photography drone for professional photographers.
In 2023, FIMI X8 MINI ushered in my long-awaited upgraded version FIMI X8 MINI V2, with stronger performance! It is worth everyone to buy! Click here to learn about the upgraded version of FIMI X8 MINI V2 !